Journal Entry:
Mon Jul 9, 2012, 6:22 AM
Mood: Peaceful
Listening to: Baka and Test Op (It just so darn catch)
Reading: Naruto of course
Watching: Netflix
Playing: Wii play Motion, Sonic Riders,
Eating: Red shells (Mario)
Drinking: Birish Tea
Welcome to my Journal!
I call this one a reload cause it's kind of new stuff but not really but just in case you haven't seen it here is some new and better uploads of the chacacters you know in love!
Motion picture Tailer
www.youtube.com/watch?feature=…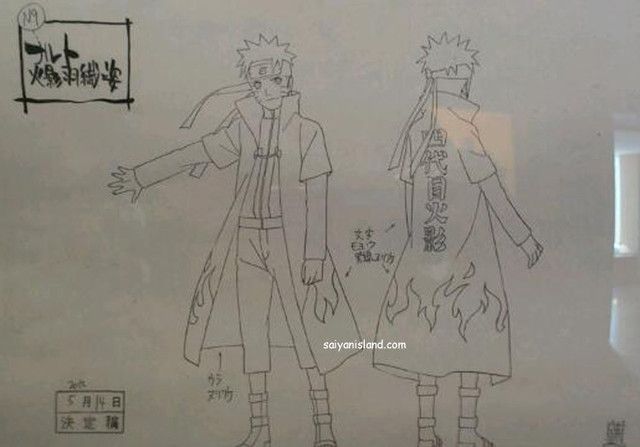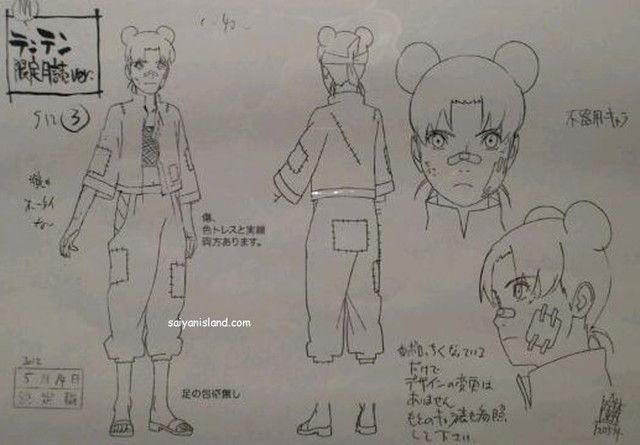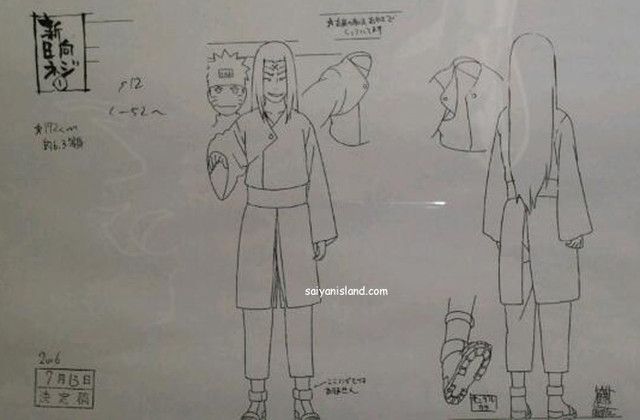 Minato, Kushina, and Naruto's house, Sakura's House and the Hidden Leaf Village Bath House.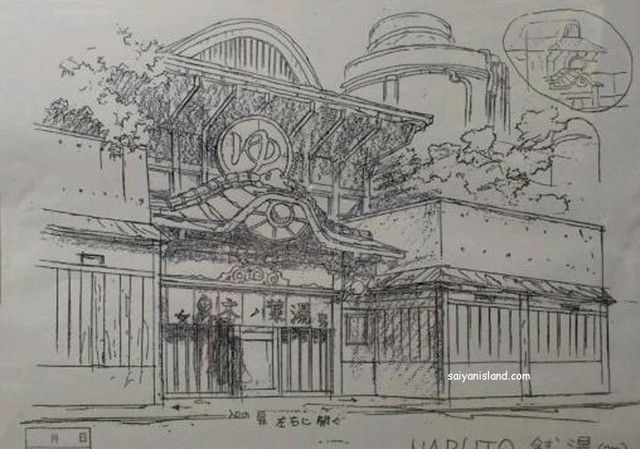 From Shone Jump - four "masked bessts" Byakko (White Tiger), Suzaku (Vermilion Bird), Seiryu (Azure Dragon), Genbu (Black Tortoise), and Kogitsune (Little Fox).
Thanks to a dear deivant
1rst2
She link me to the lastest updated and more scans from the movie!here more scans! Awesome! Thank Dear!
Interview Kishimoto
www.youtube.com/watch?v=EuNCSG…
Sakiyomi Jan Bang TV recently had a chance to interview Naruto's creator Masashi Kishimoto. This interview is geared specifically toward the upcoming Naruto's movie Road to Ninja: Naruto the Movie. Below is the highlight of the interview:
"Since this time I wanted to write about Naruto properly as a protagonist, and delve deeply into his feelings, I fussed a lot over the ramen shop scene between Naruto and Iruka at the beginning. At one point, the storyboards were all finished – but since the images were somewhat different (from what I wanted), I had all of them fixed… which was pretty selfish of me. But of course, since the things I'm satisfied with are also present in the scenes I was able to do, I'd like for people to watch them. As for Minato and Kushina, since in the main story they're dead, I couldn't write any family scenes with them and Naruto. But in the movie, I could see a way to write those scenes, so I'd like for people to watch them too. I wonder if I was able to lay out those wonderful scenes inside me."
"If you could be born as one of the characters of your story, which one would it be?", Sakiyomi Jan Bang asked.
"Naruto. If I divided myself in 17 people with Kagebunshin, I would be able to finish the manuscript by doing just one page myself, so I should be able to draw the manga much better!"
Next week, Kishimoto-sensei will talk about Haruno Sakura! Please look forward to it!
Newest Trailer
www.youtube.com/watch?v=33kx5H…
Plus I don't know if this os from the movie but here something funny to laugh at. Some fanmade stuff too below!
FANMADE SO NO MORE COMMENT ABOUT IT BEING FROM THE MOVIE!!!!!!!!!!!!!
Belongs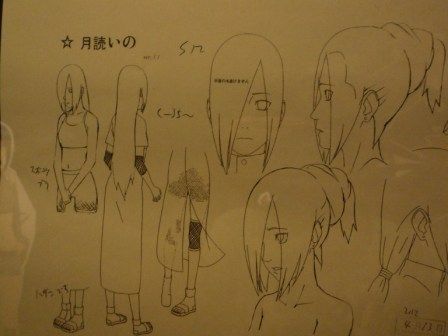 Here's more scans!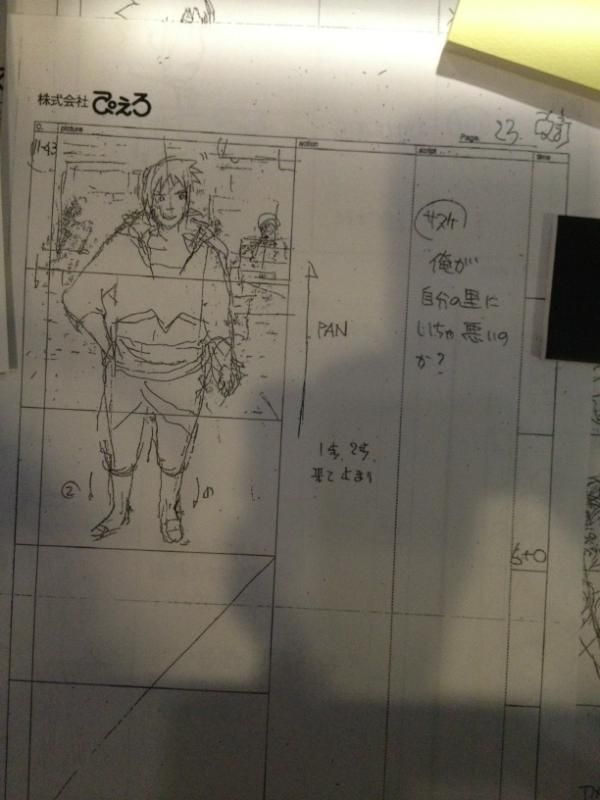 Plus a little translation from the motion comic
hinata:cos we cant lose no matter what!
naruto: come!
naruto: (unreadable)
naruto: I'm not going to let you(/them) get away with that!
Enjoy!
With a month left until its much anticipated Japanese theatrical release, the Road to Ninja: Naruto the Movie promotional process is in full swing! At the Sunshine 60 Observatory in Tokyo, Japan is an exhibit with drawings from the Naruto series. This includes close-ups of Naruto/Sakura, Guy, and Sai from Road to Ninja: Naruto the Movie! Not really much of an Updated. :/ Sorry guys.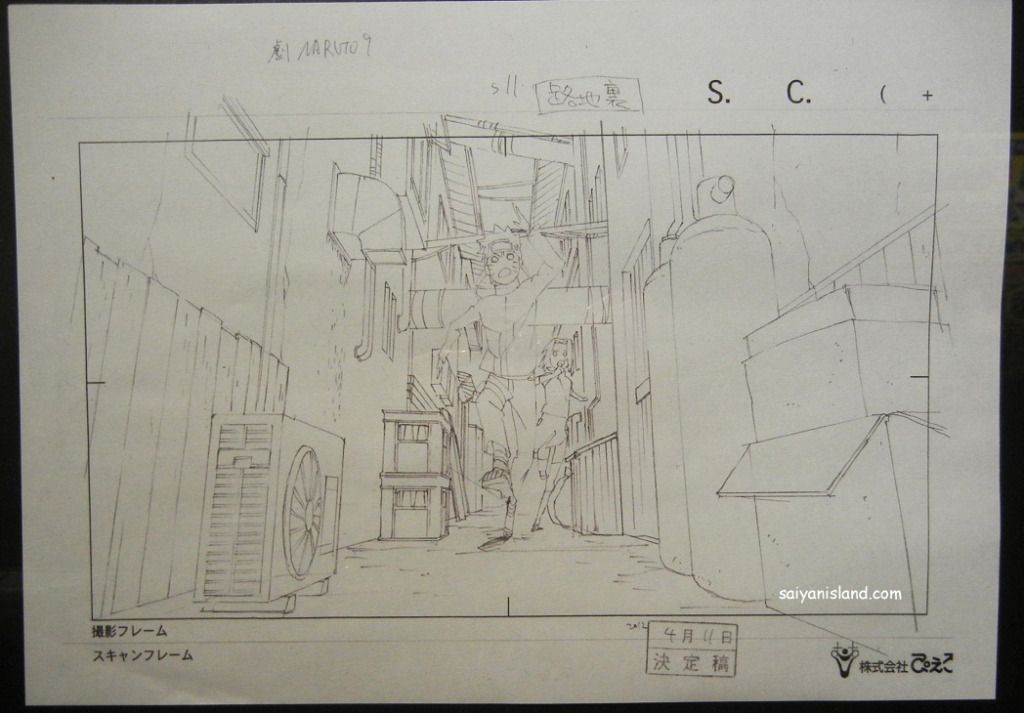 Naruto fans in Japan, how lucky you are! The first 1.5 million Naruto fans who go see Road to Ninja: Naruto the Movie this summer at Japanese theaters will receive an original DVD titled "Motion Comic Naruto". This 34 minute long DVD rebuilds the Naruto world with computer generated representations of the original manga artworks. Additionally, the DVD shows the creator of Naruto, Masashi Kishimoto, draw the cover of the DVD, provide commentary and participate in a long interview.
The discussion for the original DVD spawned from Kishimoto-sensei himself along with a few key editors from Shonen Jump during Japan's Golden Week earlier this year (April 29 to May 6). With Road to Ninja: Naruto the Movie coming out next month, this lead the creation time for the original DVD around two to three months. From planning to the actual drawings to staff selection to production of music to shooting the interview, much effort has gone into the creation of this original work! If you ask us at Saiyan Island, that is tons of work in a short amount of time! And to put the work into numbers – it has cost over 100 million yen ($1,252,030 US Dollars) to produce Motion Comic Naruto!
There has been a rumour going around that Sakura's parents will make their debut in Road to Ninja NARUTO the movie but we didn't hear anything from Kishimoto about this. I always think it's kind of funny how he never showed us the parents of one of the main characters of the series. But not anymore, because the designs of Sakura's parents have been revealed in the newest NARUTO Road to Ninja scan
On Saturday, a partial scan revealed Sakura's parents to be in Road to Ninja: Naruto the Movie. The full version of that scan segment is out and it shows additional head shots of Sakura's mother, Mebuki Haruno, along with her backside. Additionally, black and white drawings for Sakura's father, Kizashi Haruno, are shown. We could be wrong, but looking at one of the facial drawings in the scan, it seems as if Kizashi has his face in the Hokage Mountain.
Newest Trailer
www.youtube.com/watch?v=M-7dDG…
Every Naruto movie features a compilation of themes that play at various points in the movie. These themes appropriately set the mood of a scene so viewers can potentially better understand the emotion of their favorite characters when watching a movie. Road to Ninja: Naruto the Movie is no different. The movie will have 36 tracks, which will be available in the form of a music CD throughout retailers in Japan beginning July 25, 2012. Like the naruto Shippuden anime and previous movies, the soundtrack will be composed by artists Yasunaru Takanashi and Yaiba.
Thanks to Saiyan Island fan Rinnagato93, below are the tracks in the Road to Ninja: Naruto the Movie Original Soundtrack.
Based on the track list, one may be able to decipher certain parts of the movie. Starting from Naruto going on the road for a mission to returning back home to the true Hidden Leaf Village. There even seems to be a battle between Naruto and Madara (who is probably Tobi, not the real Madara) as well as the Nine Tails and a mysterious Black Nine Tales.
On The Road
The Mission
Rainy Day
Storm
MADARA
Sign
Boy Friends
Paradise
Doubt
Lee Dash Lee
My Home
Spiral
Hidden Face
Delusion
Dark Side
True Dream
Lost Memories
GAMA
Middle Age Attack!
Conflict
Fake Happiness
No Home
The Mask
Ghost Town
ROAD TO NINJA
I Wish
Bad Feeling
Breakdown
Behind The Mask
Clear Black Sea
Nine Tails vs Black Nine Tales
Madara vs Naruto
My Name
Thank You
Family
I'm Home
And for those who missed my last updated
Here more new on more Sketches for Naruto Road to Ninja over! These will make you laugh!
Thanks to people commenting and Telling me more of what's be updated. Thanks Everyone!
According to the newest NARUTO Road to Ninja's scan, some secrets about the movie have been revealed:
Hinata is lively and a little rough in her speech. She loves Naruto all the same and is aggressive about it.
Pervy Neji. Neji's dirty smile is uncanny! They say he has no aptitude in whatever he does!?
Unable to use weapons at all, Tenten got clumsy!
Neko Kiba (it means Kiba's like a cat!)
Also note that in this movie, Sasuke is described as "nanpa", which often refers to "girl hunting". "Nanpa" generally wear high fashion with nice suits, expensive shoes, and extravagant hair styles.
"Sasuke: A playboy through and through, in expression and stance, in clothes and accessories."
"Hinata: A strong-minded Hinata with a wild temperament! Very sexy, she boldly displays her cleavage!"
"Kakashi: With his eyes wide open and his fists trembling, a somewhat hot-blooded Kakashi sensei."
"Shikamaru: With his slovenly expression, he looks like he's not thinking anything at all…"
The Gai and Kakashi pic:
"Gai: Unmotivated. Too indifferent. Cool."
"Kakashi: A left-right reversal of the eyes. Always sporting the sharingan. Gets exhausted easily. Reads serious books."
"The exact opposite of their original characters!? A Gai with no ambitions and a vigorous, enthusiastic Kakashi. In Kishimoto-sensei's notes there is a little explanation about these two!"
Team ShikaInoCho
alt="Photobucket">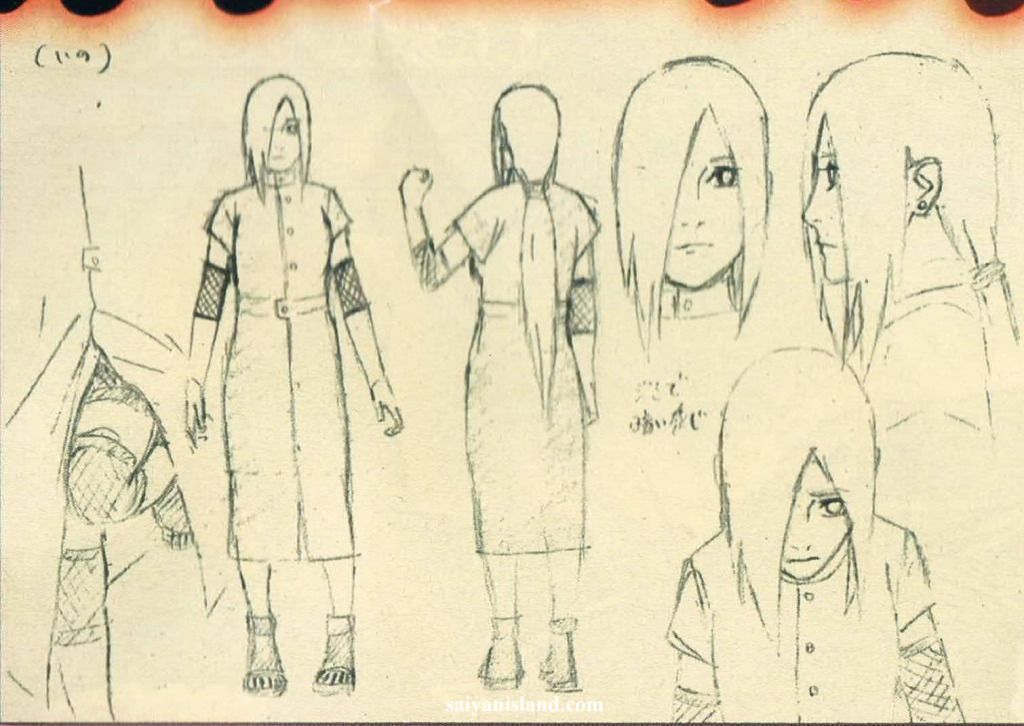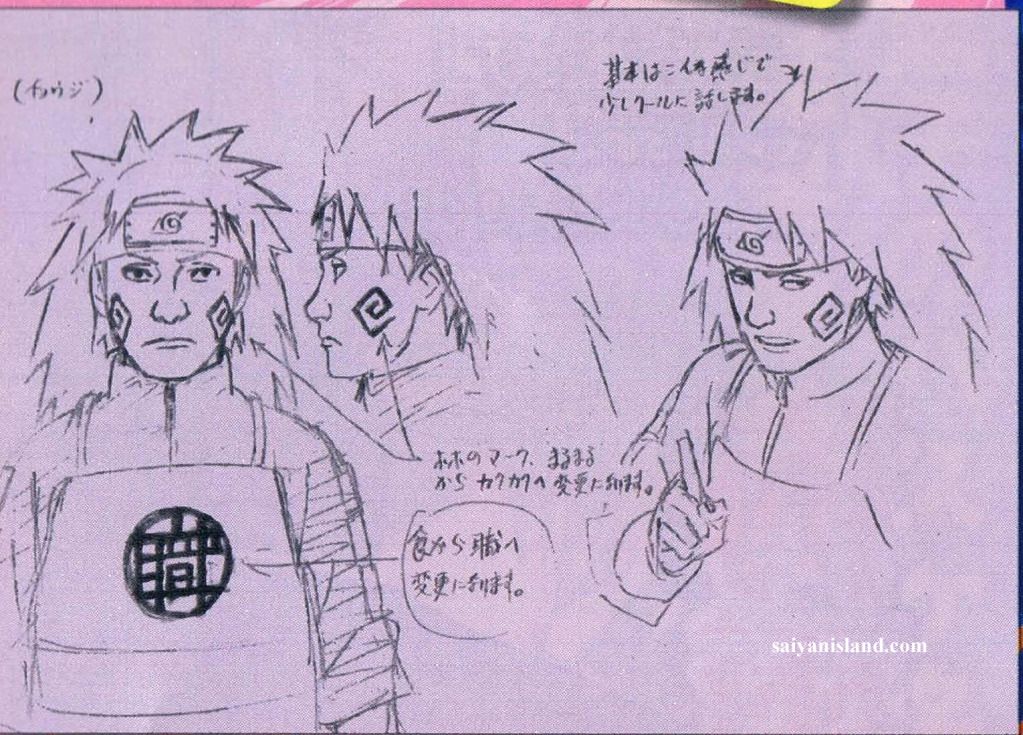 New scans for Road to Ninja: Naruto the Movie scan have emerged! The first one is from a popular Japanese newspaper known as the Asahi Shimbun. The second scan is from the magazine we all know and love, Shonen Jump!
In these scans the world famous creator of Naruto, Masashi Kishimoto, gives his comments in regards to the movie he has had much input on creating – Road to Ninja: Naruto the Movie. In terms of the story, Kishimoto mentions that he wanted to create a scenario where Naruto could feel the happiness of having parents.
Additionally, Kishimoto-sensei mentions he is the one who chose Asian Kung-Fu Generation to play the theme song for Road to Ninja: Naruto the Movie. He comments that the movie will be complete once their song is in it! Apparently, he enjoyed their song "Haruka Kanata," which was the second opening for the original Naruto anime. For Road to Ninja: Naruto the Movie, Asian Kung-Fu Generation's song "Sore de wa, Mata Ashita" (Well Then, See You Tomorrow) will be the theme.
And IT seems to future more of Naruto's Family!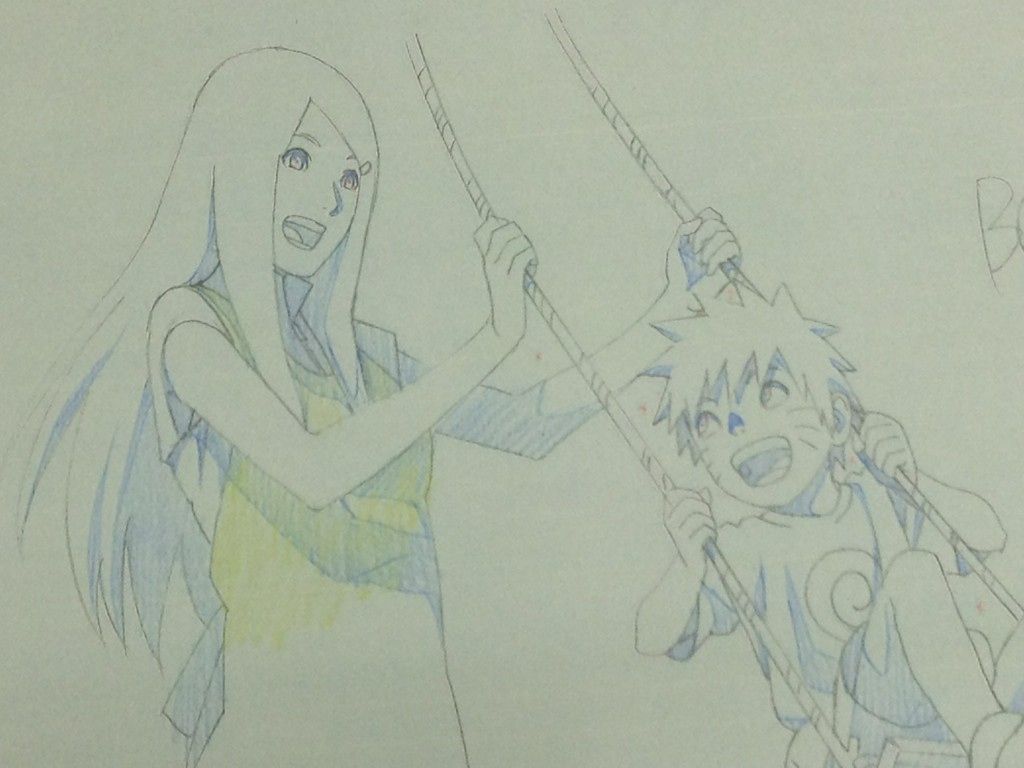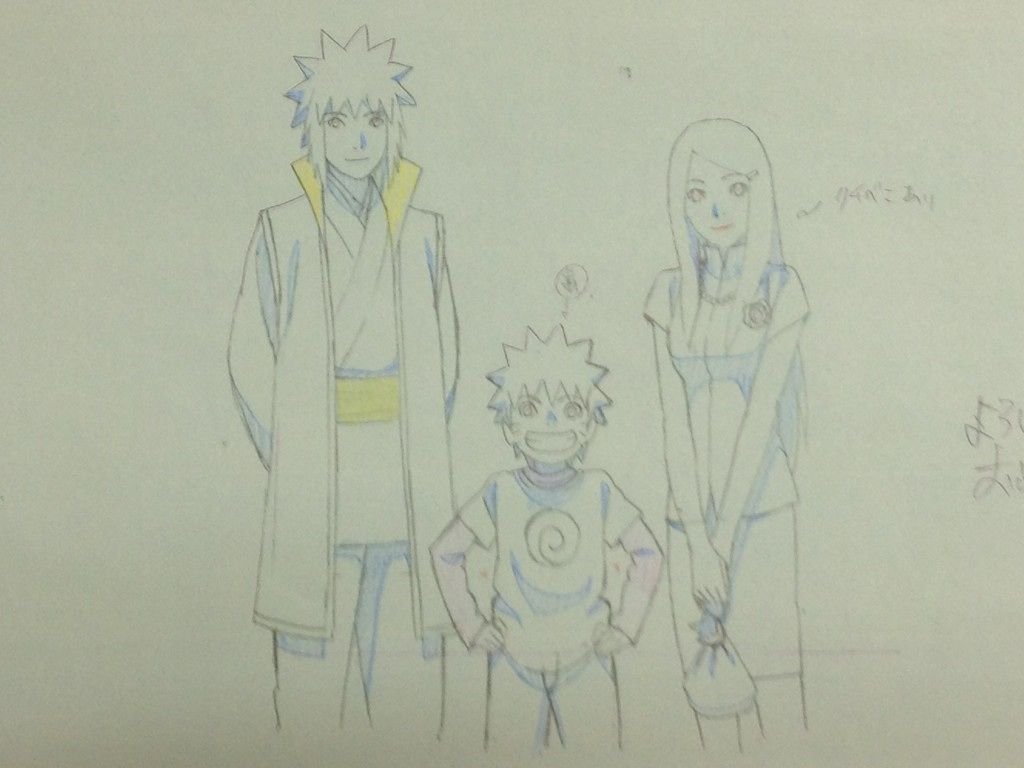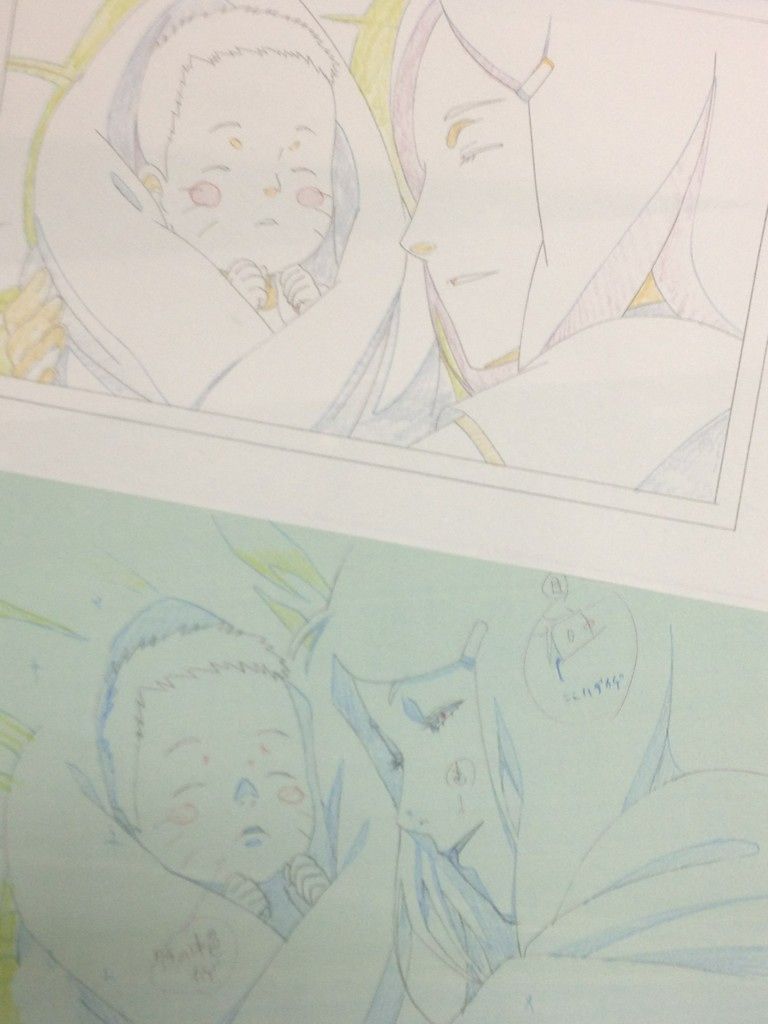 And Some behind of scenes Stuff
Also the old stuff for people that haven't seen the last update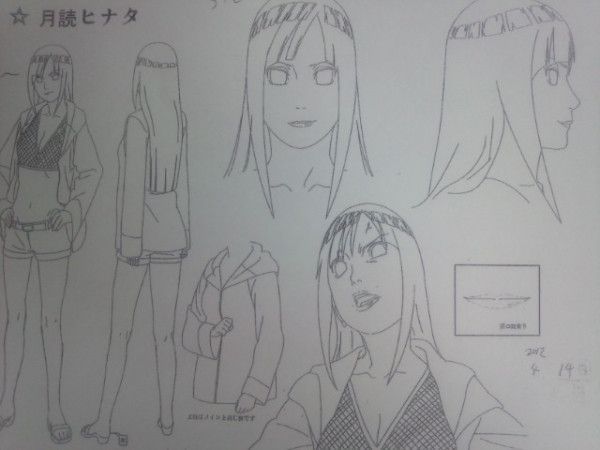 "In the next issue we'll introduce some more of Kishimoto-sensei's rough sketches!"
This fanservice is just getting better and better!
It's like Fanfic coming to life!
Enjoy Till next updated!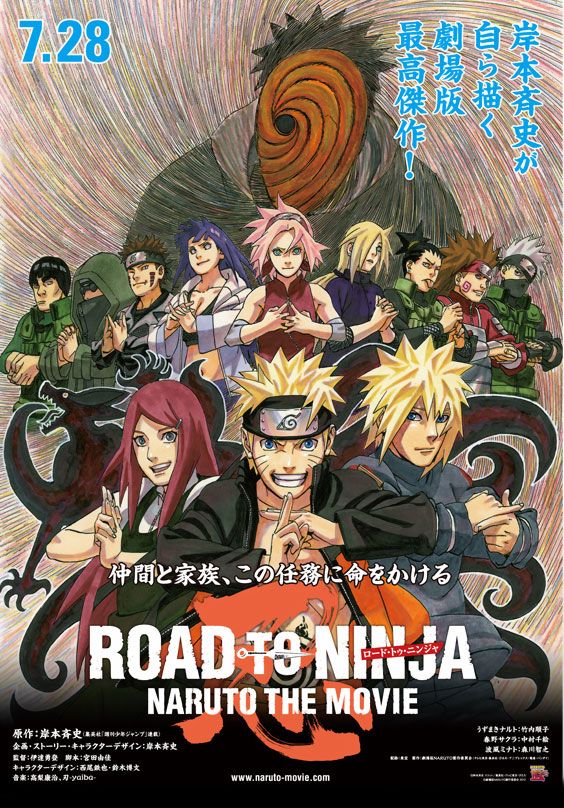 Nothing really new but i guess that what to be expected as the movie keeps coming closer and closer to it's realse date.
Artwork belongs to
Sa-Dui